TEESMAT at the Electrical Energy Storage conference
11-13th of May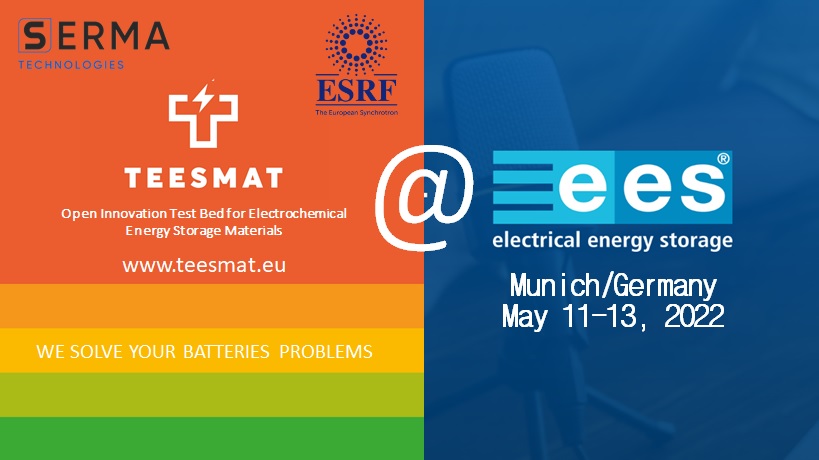 TEESMAT will be present from the 11th to the 13th of May at the Electrical Energy Storage conference, the largest exhibition in Europe about batteries and energy storage systems in Munich.
TEESMAT will have a booth space to present the capabilities of the TEESMAT platform.
On site, you can meet:
Dr. Didier Blanchard from ESRF, one of the service provider of the platform.
Dr. Cyril Marino from SERMA TECHNOLOGIES, the Single Entry Point of the platform.
Do not hesitate to visit the TEESMAT orange booth B2.675.