TEESMAT at the International Operando Battery Days
16-18 MAY 2022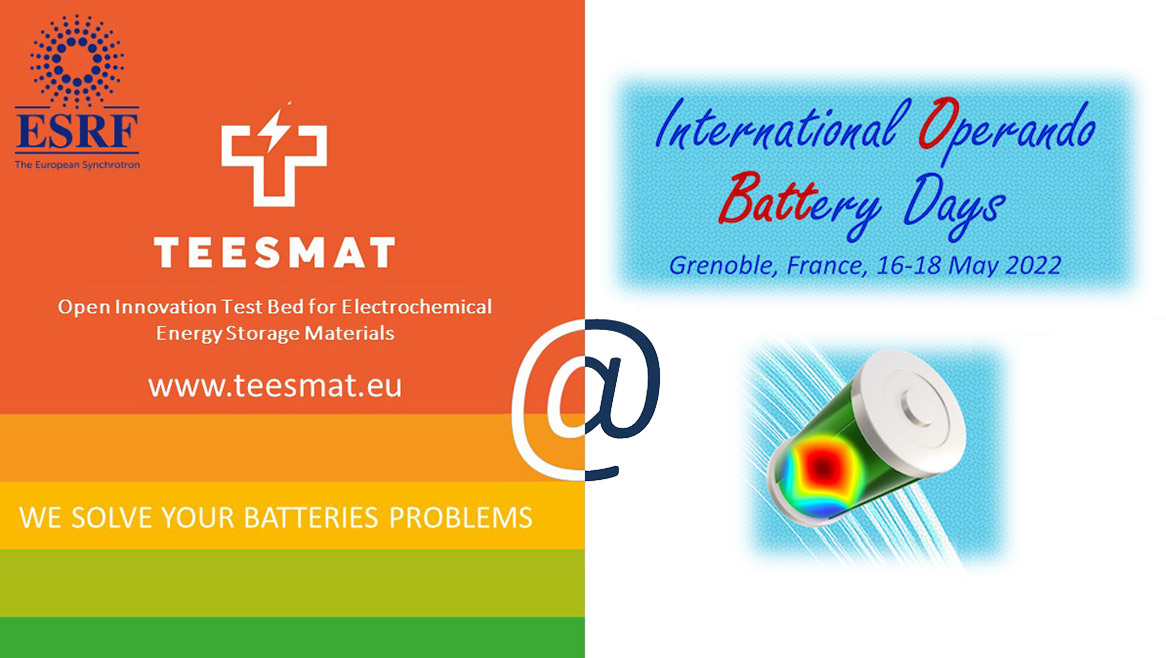 TEESMAT is sponsoring the International Operando Battery Days, 16-18 May 2022 in Grenoble, France.
This conference, co-organised by researchers from the CNRS and CEA, is dedicated to the characterisation of batteries by means of advanced operando techniques, both in-lab and at large scale facilities (synchrotron, neutron and muons).
For this 2022 inaugural edition the programme focuses on advanced characterisation tools and methods applied to probe the bulk & interfacial properties of active materials in battery devices, with focus on investigations in operando mode.
Didier Blanchard (ESRF – BDO) will chair a special session on « Large instruments and industries » and talks from several TEESMAT user cases will be presented.

Further information about the event: https://obattery.sciencesconf.org/