Energy & Environment Clustering Event
27/08/2019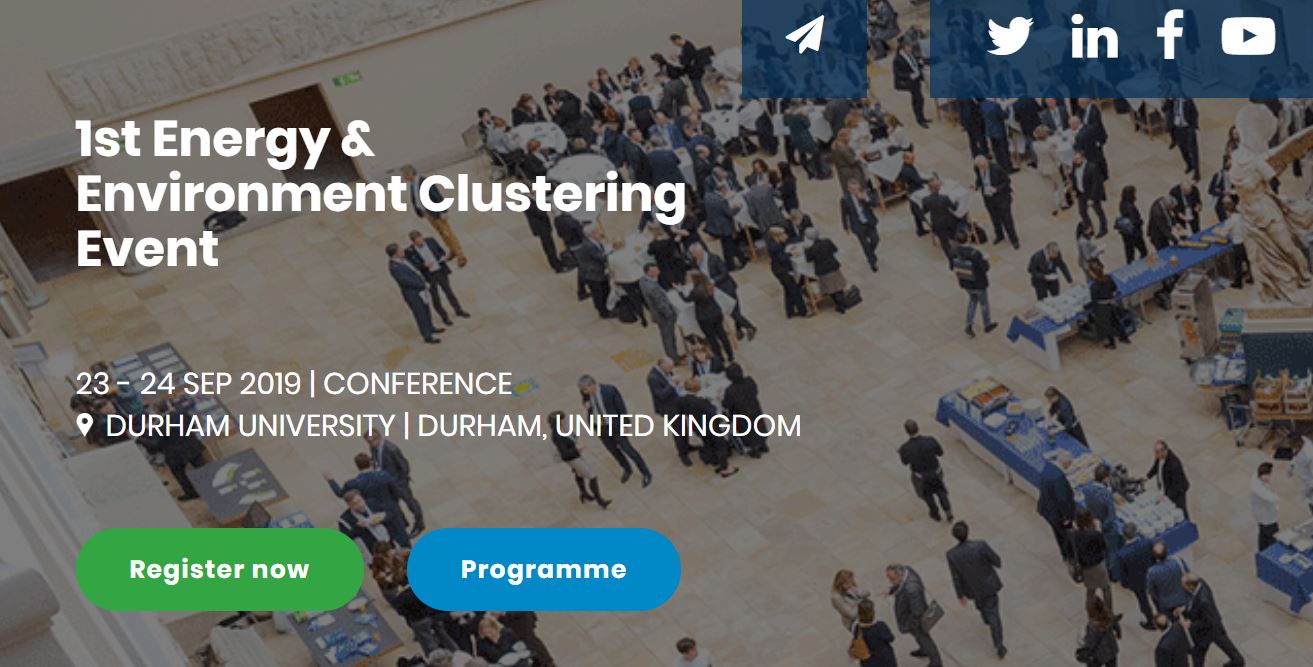 The first "Energy & Environment Clustering Event", hosted by Durham Energy Institute at Durham University and facilitated by the EUA Energy & Environment Platform, will focus on the need for new skills and knowledge for the energy and climate transition. It will also highlight the crucial mindset change needed to increase efficiency in the use of raw materials and reduce harmful emissions. The concept of the circular economy and the important role of consumers will be addressed.

In recent months, the Intergovernmental Panel on Climate Change (IPCC) has strongly evidenced a global climate emergency and a need for a strengthened global response (special report, October 2018). More recently, the 24th United Nations climate change conference (COP24) focused on the implementation of the Paris Agreement (2016) and on advancing the Talanoa dialogue, initiated by the Fijian presidency of COP23 in 2017. Negotiated pledges from countries are unlikely to restrain global warming to 1.5 °C, which will be disastrous for the planet.
The university sector has a wealth of expertise on this topic. It is providing evidence that climate change is happening and developing innovation needed to address it. Universities are also skilling-up the next generation of scientists, engineers, social scientists and informed consumers and citizens. Universities and policy makers must engage in greater dialogue and understanding so that decisions are informed by current knowledge and understanding.
At the European level, the introduction of mission-oriented research and innovation in Horizon Europe seeks increased societal benefits of science and innovation, and to include stakeholder groups in the process. Themes discussed for missions notably include the fields of climate change and societal transformation; and carbon neutrality and smart cities. Based on the themes of circular economy and the role of consumers, the event will therefore support the EUA Energy & Environment Platform's work in providing inputs into the design and operation of R&I missions, and support universities to take part in them.
Registration is free of charge.
For more information, please contact EPUE.platform@eua.eu