WEBINAR - A trip into the heart of industry materials with multiscale X-ray tomography
11/06/2021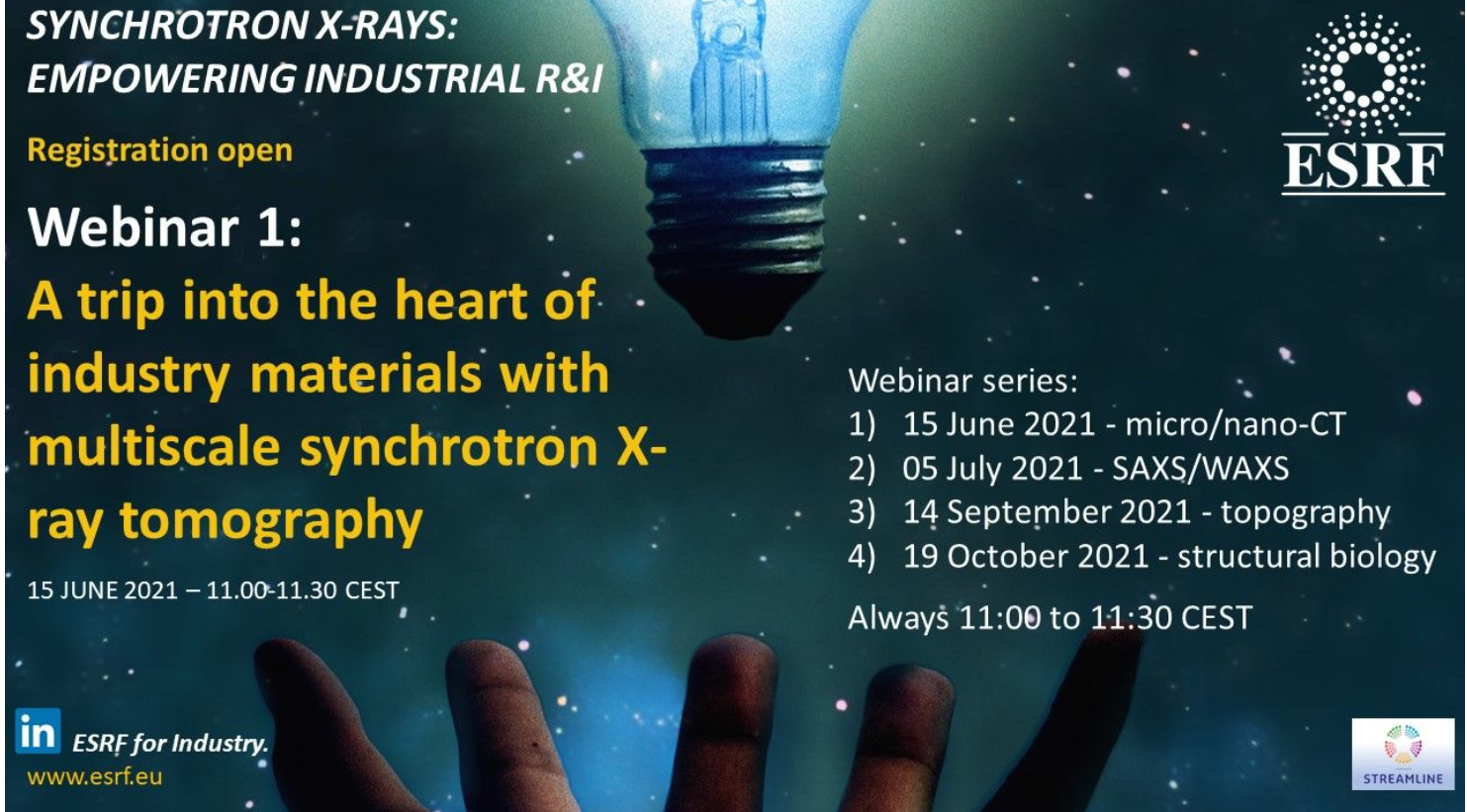 15 JUNE 2021, 11:00-11:30 CET
The extremely brilliant synchrotron source (EBS) of the European Synchrotron (ESRF) delivers X-rays for fast and multiresolution tomography. This 3D non-destructive technique images the inside of bulk samples.
If you are you interested in Micro & Nano Synchrotron X-ray Computed Tomography, don't miss "A trip into the heart of industry materials with multiscale Xray tomography", the first coffee-sized webinar organised by ESRF for Industry.
Practical information
Date & Time: 15 June 2021, 11:00-11:30 CET
Location: online
Registration: Participation is open to all interested parties, please register on this page.