EU Green Week 2020
29/01/2020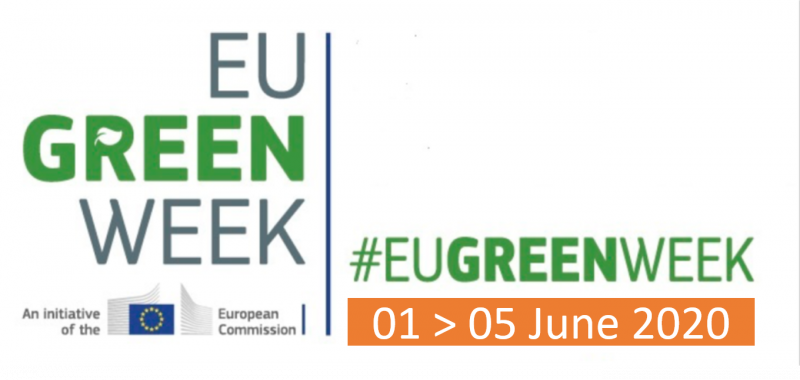 Attracting attention around the globe, EU Green Week is the biggest annual event on the European environment policy calendar. It's a forum for stakeholder debate at the European, national and local levels, generating input that feeds back into policymaking and implementation. And it is a truly European event – in addition to a high-level conference in Brussels, numerous events are organised by partner organisations across the whole of Europe.
EU Green Week 2020 will focus on nature and biodiversity. All around the globe, biodiversity is disappearing as a result of unsustainable human activities. This loss is closely connected to climate change, and the combined effect of this unprecedented crisis is disrupting the ecosystems that support life on Earth, with devastating consequences for human well-being and prosperity. While the situation is extremely serious, there is still hope. Solutions exist, but they require deep and transformative changes in the way we produce, consume and trade.
EU Green Week will explore possible pathways for change, and examine how a range of EU policies like the European Green Deal can help protect, restore and sustainably manage nature, leaving it room to recover and thrive. This year's Green Week will act as a milestone on the path to the COP 15 conference in Kunming, China, in October 2020, where world leaders will adopt a new 10-year action plan for biodiversity – a new global deal for people and nature.
2020 will be a landmark year. EU Green Week 2020 is your opportunity to meet up with people at the heart of the process.
The call for partner events is now open, you can find the guidelines and the registration form.  All other information relating to EU Green Week 2020, including the information about registrations for the Brussels conference will appear on this website shortly. Please send any questions in the meantime to ENV-GREENWEEK@ec.europa.eu and we will try to get back to you as soon as possible.
Information about EU Green Week 2019 available here.